A tabletoper's little bargain in good old England…
On our vacation trip this summer we came to Dartmoor. Dartmoor intrigues me for its barren landscape but there are also wonderful historical villages and towns. Tavistock is one of these towns at the edge of the Moor. For me the best about Tavistock was the old Pannier Market, an indoor market which looks back on a more than 900 year old tradition. On certain days even private tradespeople can offer their goods there.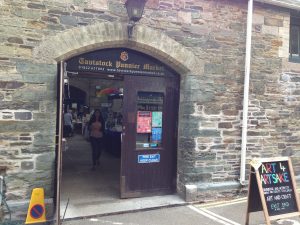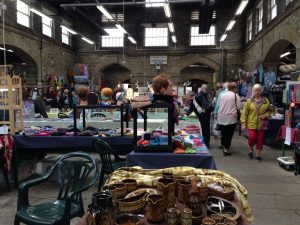 As I'm always drawn to flea markets and jumble sails, this was definitly a highlight for me on the trip. And I did not leave with empty hands!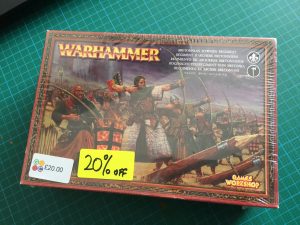 In Pannier Market I found an old unopened Warhammer box and got it for 16 pounds in a small scale model shop. With 16 minis in the box that is 1 pound each (ca. 1,10€) for great minis . That is what I call a bargain! 🙂
In the past I owned some High Elves and Skaven but never played the game and sold the stuff later. Nevertheless I felt some loss when GW discontinued the line. After all, Warhammer Fantasy Battle is the mother of modern tabletop! (IMHO).
Now, these guys in the box will become useful for me for Fabled Realms, the fantasy skirmish game which will be released in about a year by 4Ground. I took part in the Kickstarter and hope it will arrive in time. To shorten the waiting time, I can build and paint the archers now. And maybe there are some more bargains ahead. 🙂