There wasn't much work to do on this one. This was only a single M1 from the Tanks Modern Age starter box, which I bought last year to play some tank skirmishes with quick to learn rules while I was on holiday on Crete with some friends.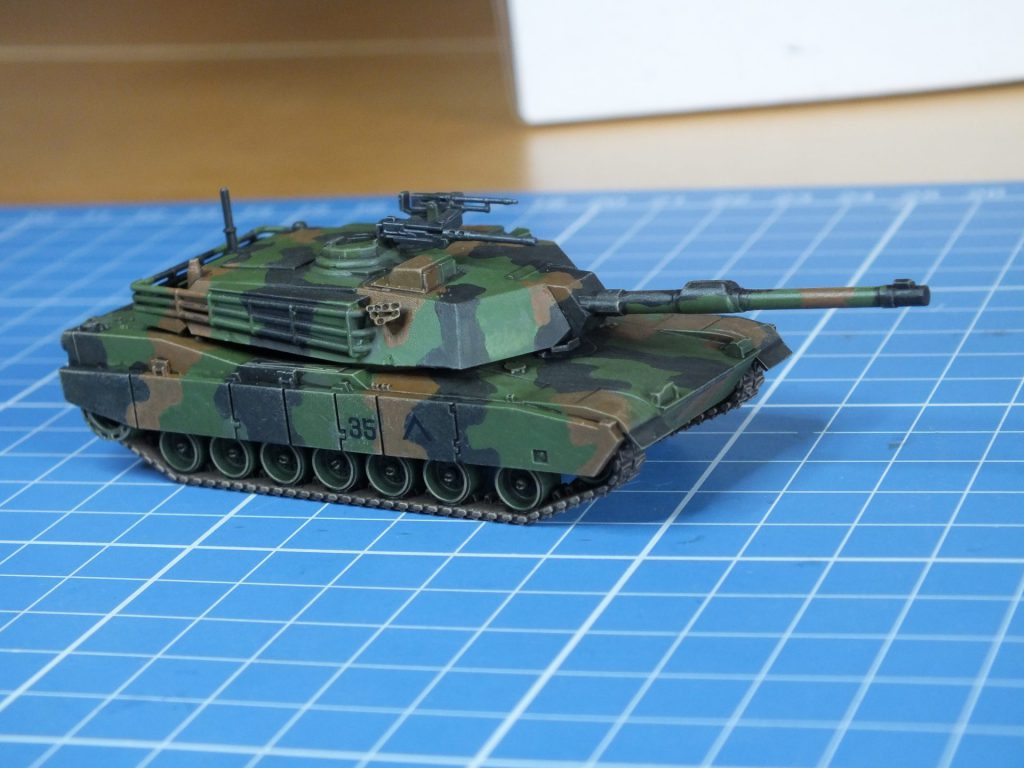 I already have eight Abrams completely painted and ready packed in boxes but I used the opportunity to add some details to all of the models. Two of them belong to the Zvezda Hot War range and two others still need a commander figure, as I found out by the way.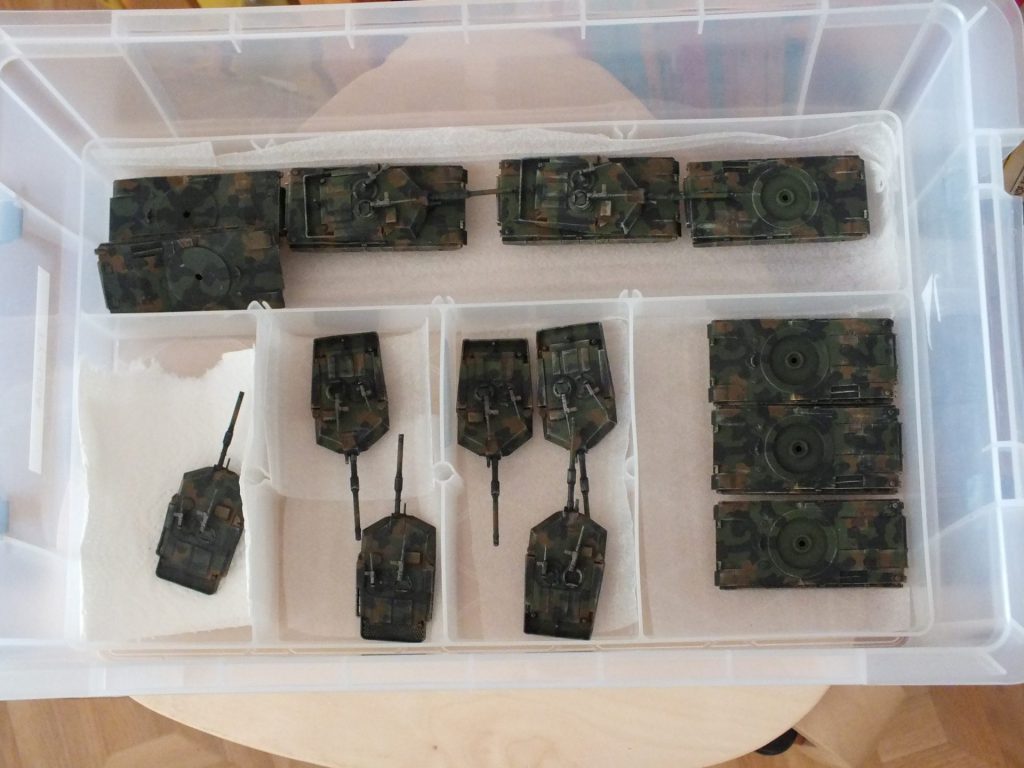 Unfortuantely I used another painting method on the older M1s. They were all primed in black and you can clearly see the difference between old and new.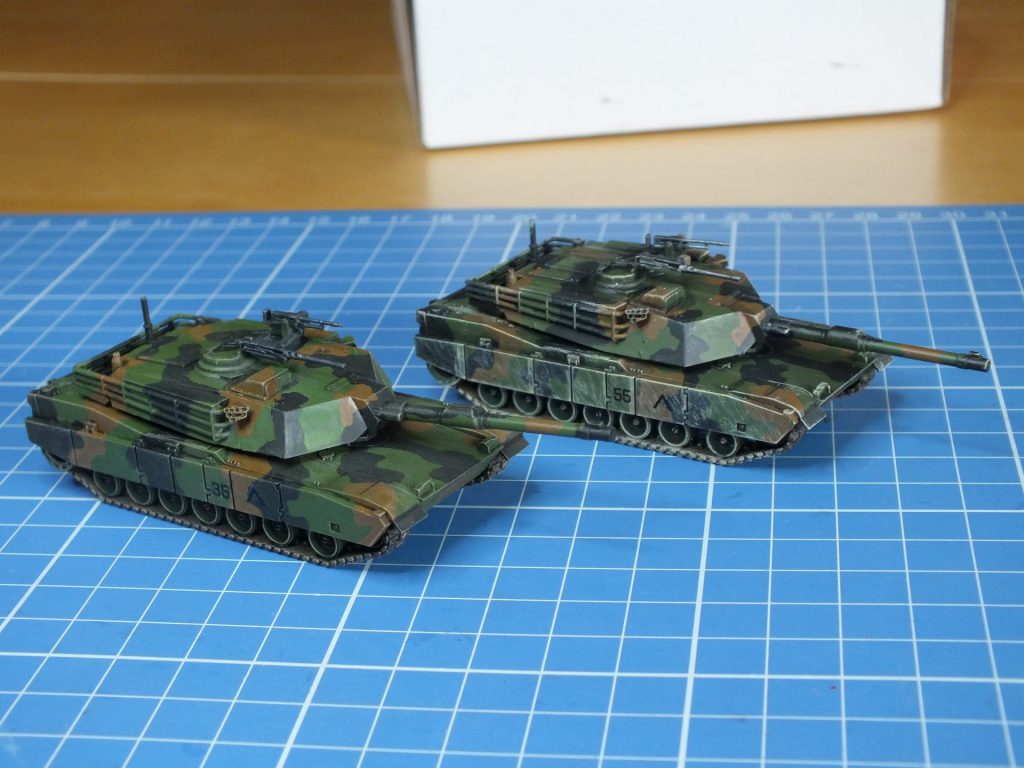 The contrast between the camouflage colours on the new one (front) is much brighter. The overall look of the older version is much darker and even a stronger drybrush couldn't fix that. Nevertheless, all models are ok for my liking. Important experience points gained!