Last night I finished the six Humvees. The sight of these and having some more time during quasi-quarantine brings me in the mood of replaying some C&C Generals. 🙂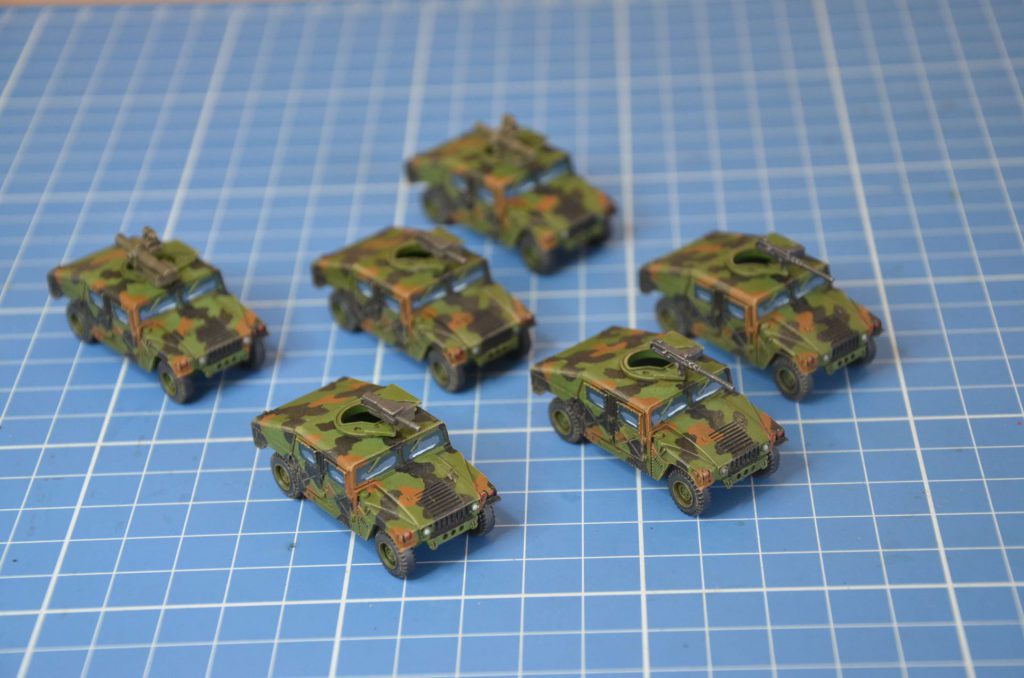 The Team Yankee HMMWV Platoon box contains six models which can be built with all important weapons options for the basic M998: M2, Mk19 and TOW launcher. In the end, I decided to built two of each. First I thought about not to glue the pintle mounts to change weaponry according to scenario requirements but then decided not to bother around with small parts flying around.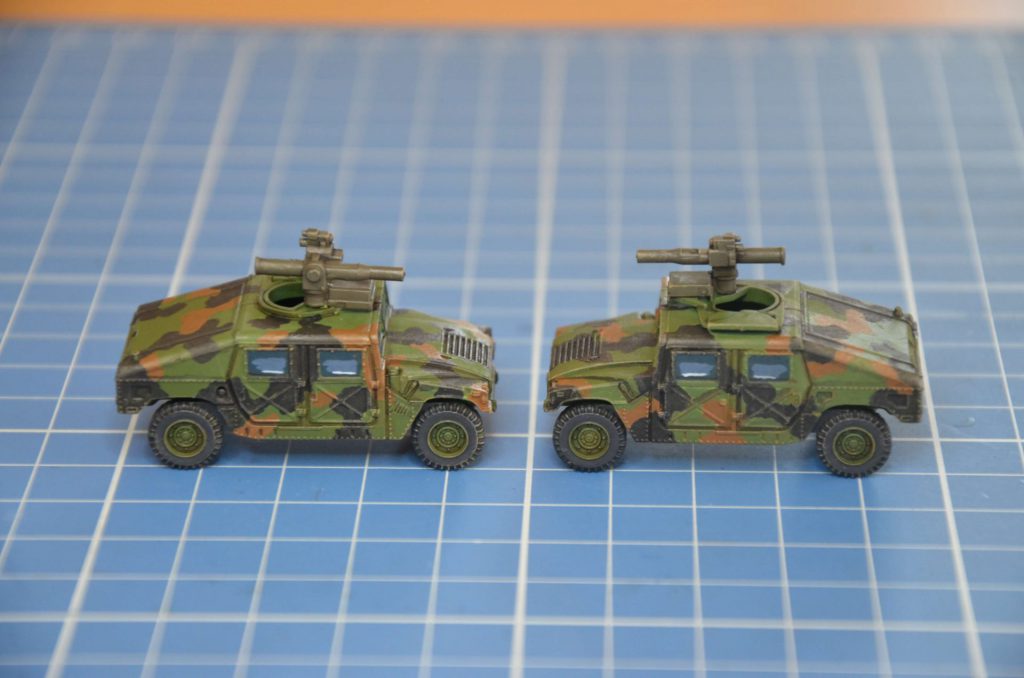 Painting was fairly easy. Here I used the Team Yankee NATO spray as a primer without any other basecoat, brushed on the camouflage scheme and used the same filter as on the LAVs (MIG-1506, Brown for Dark Green). Here again some spots turned whitish and I had to fix that up with some camouflage green by brush. The rest was Nuln Oil and some details.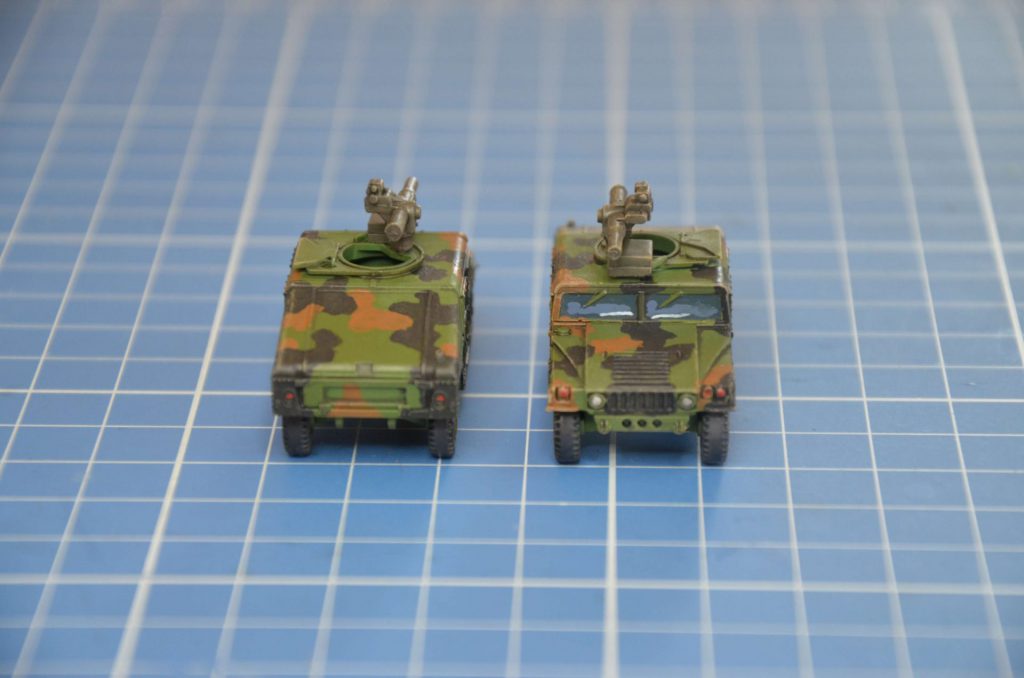 As for the LAVs, I had a 1/72 counterpart, from Dragon this time, which I finished about one or two years ago.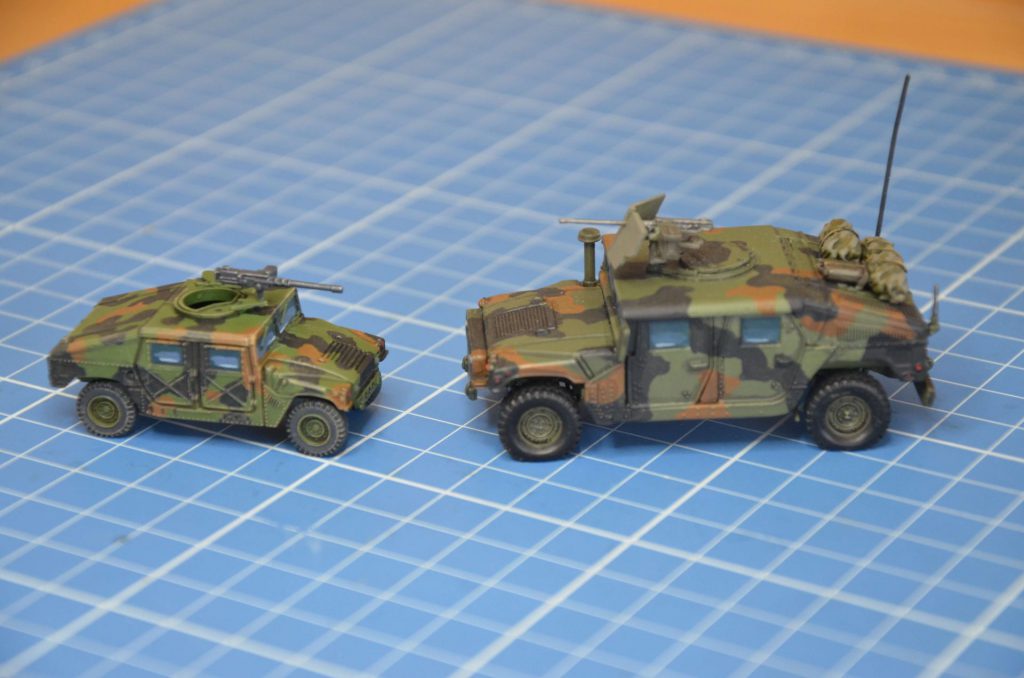 The comparison between the two models shows that the M2 on the 15mm Humvee is ridiculously long. I hope to find some better scaled M2s in the future and will change them then.
The storage equipment on the 1/72th is from the same set as the LAV-25's. I also changed the original wheels from the box for some rubber tyres from a company called Calibre72. This was the first time I ever used products from the second market for scale models. Until back then I had no idea how big this market is. Hobby indulgence without end! 😀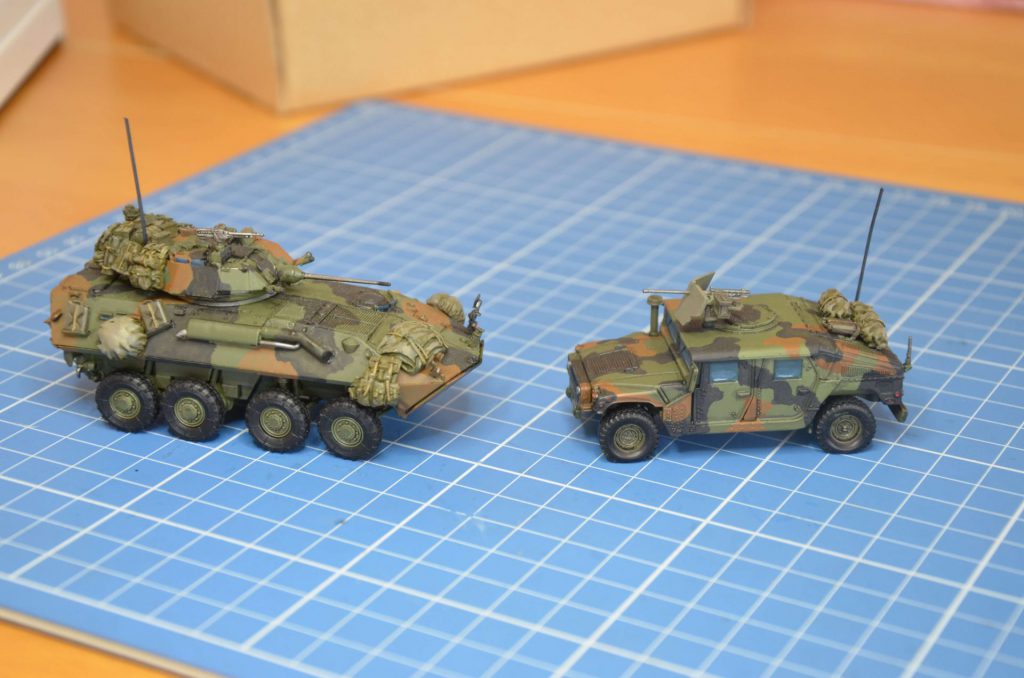 This LAV-25 and Humvee share the same fate. Bought, built and primed in 2013 they rested in a cupboard for more than five years. When the Shame in 'Pile of Shame' became just too big, these were about the first models to be finished.
Most of my 20mm stuff that was intended for wargamining I sold some years ago but I kept these for a diorama on my mind.