On my last visit to my dad's place I brought some very old boxes with childhood stuff. One is this cardboard box with the pitiful remains of scale models from childhood and teens.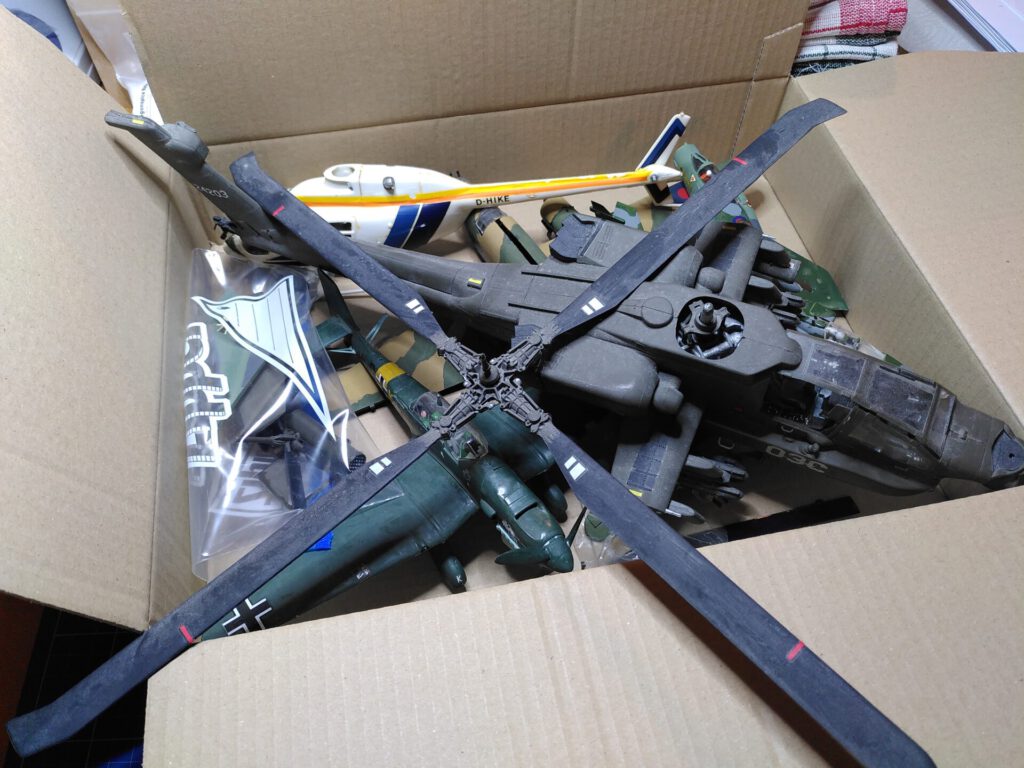 The AH-64 Apache is the old Revell 1/48 model. I built it in my late teens and was very proud of it. I never built such a big model before and it was a centrepiece of my room on a closet. While buidling it late at night, I cut a finger very badly with a carpet cutter I was using as a modell tool. Blood was dripping from my hand. While my parents were asleep in the neighbour room I ran to the bathroom and tried to stop the bleeding without making too much fuss. It was really a bad cut, I can still see the scar.
Now it's a bit broken and the canopy never came together very well. It reminds of the days when I dreamed of being a helicopter pilot.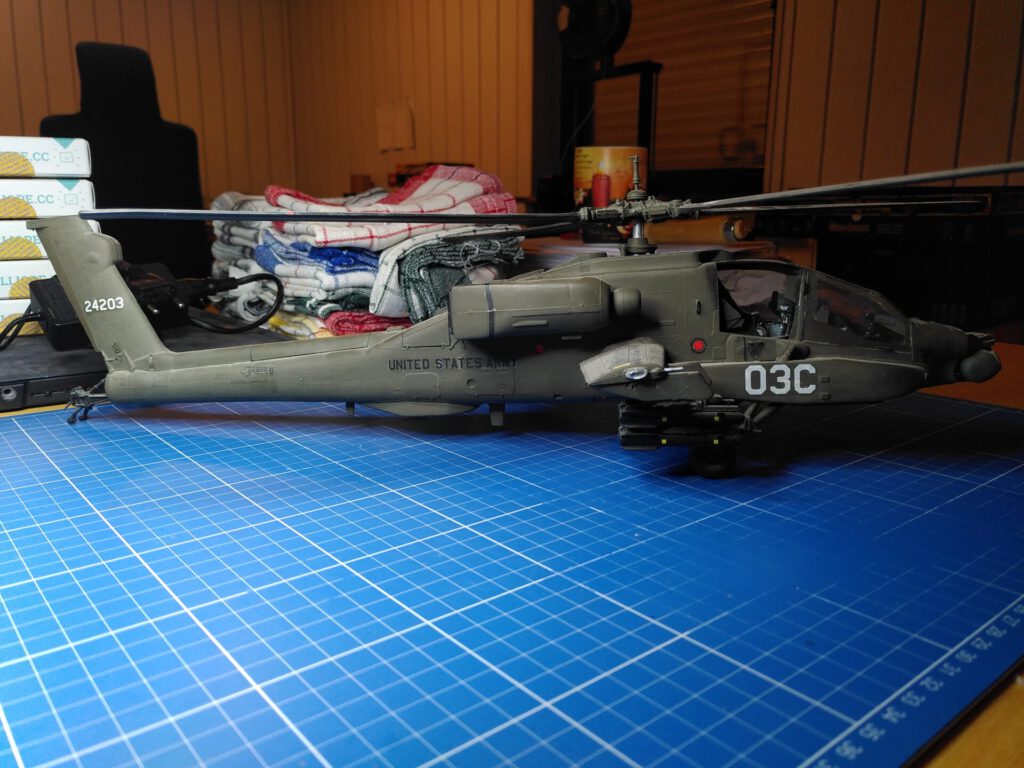 This old Junkers Ju-87 must be a Revell but I'm not absolutely sure. This is from my mid-teens. The paint job is not too bad with the sky blue on the underside. However, the decals tell it's a DAK machine so it shouldn't be green. No idea where I took the painting scheme from. Maybe from a catalogue and I just liked the colors and the rhino. Now also a little bit broken.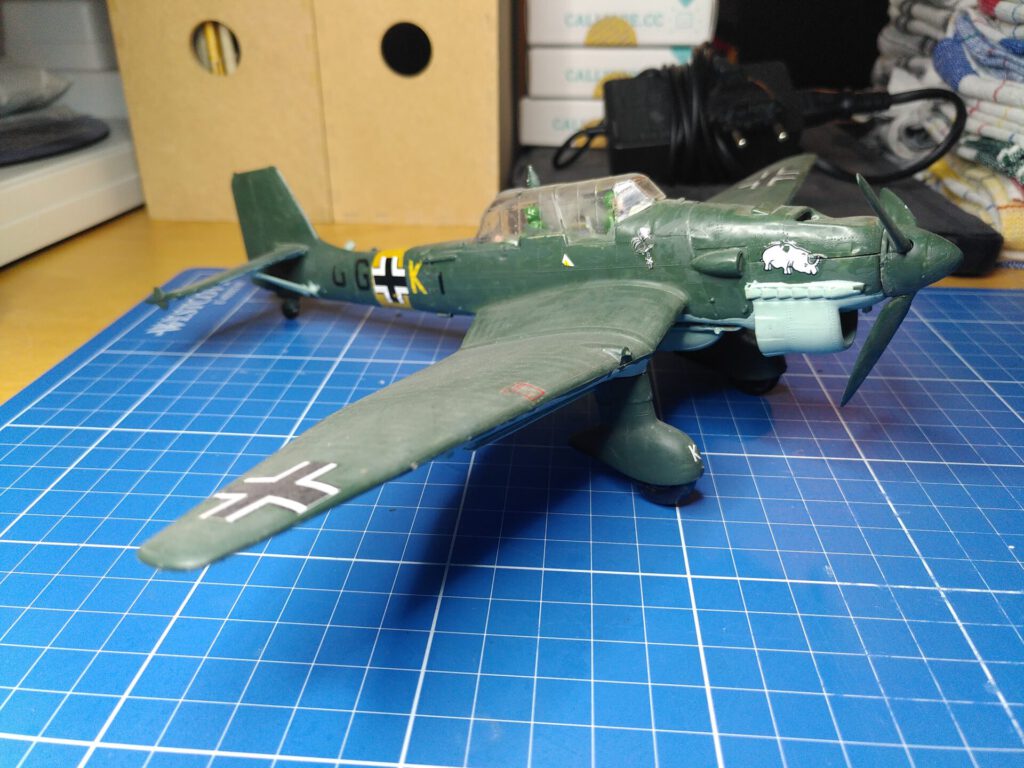 The old SEPECAT Jaguar from Airfix. Most likely I will built it again when Airfix releases it in its vintage range. This was probably the first time in my life I ever tried a camo scheme with stripes. And as in the old days, I never painted the cockpit and canopy. The green is strangely glossy. One of the old Airfix/ Humbrol enamel paints I used.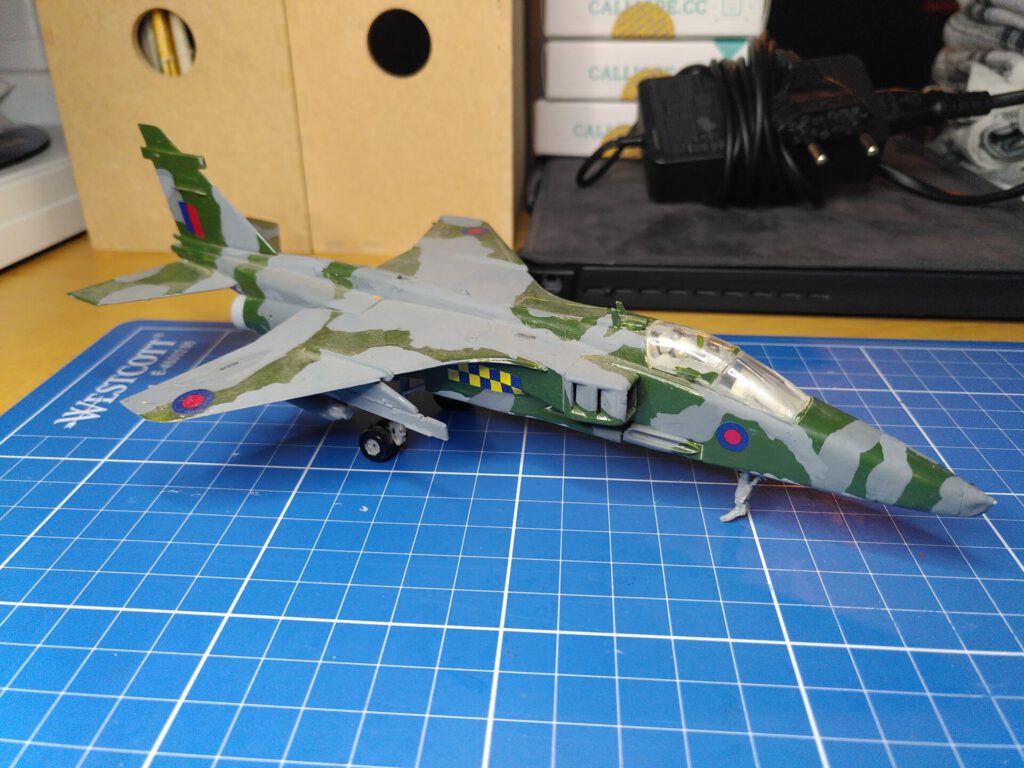 Another kit I was so proud of was this Revell Jet Ranger. I was so excited about helicopters as a child. As all the decals bring the colours, I didn't have to paint it. And it was mostly the painting that ruined the models for me.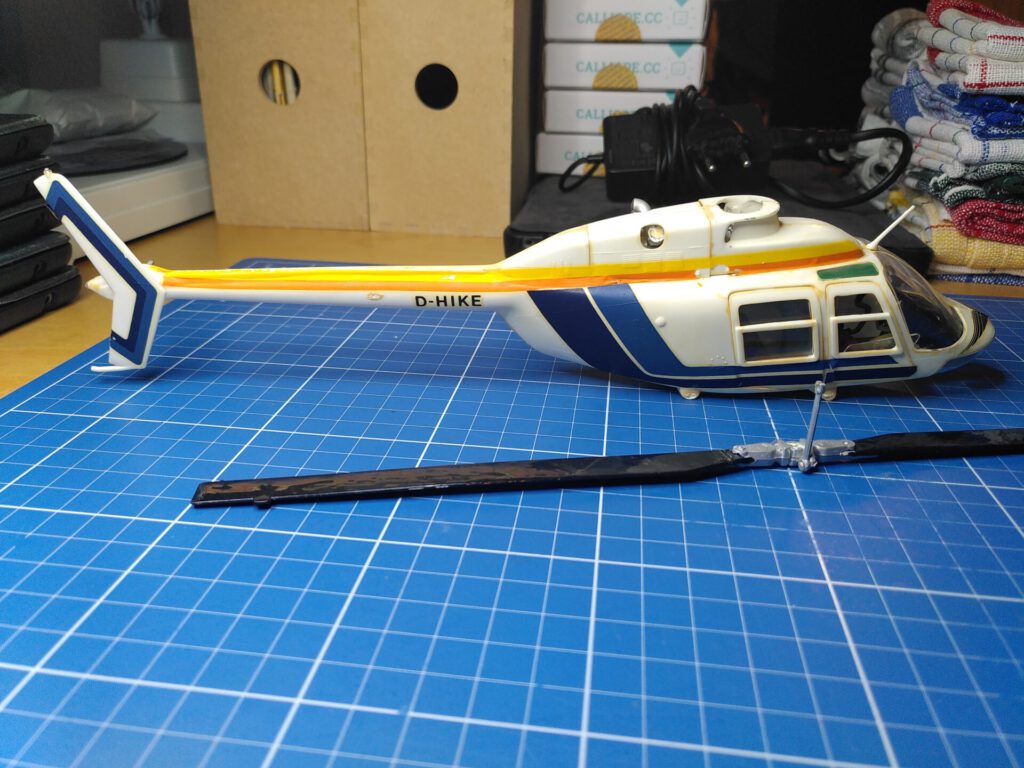 What is the name of this ugliness? Airfix page help…! So, it's the OLD Airfix Vickers Wellington. This was a gift from my godmother and her partner. For me this is the ugliest airplane of WWII. The reason I kept it for so long is the paint job. I was really satisfied with how it turned out at that time. I remember that I worked very closely with the instructions to achieve an authentic result.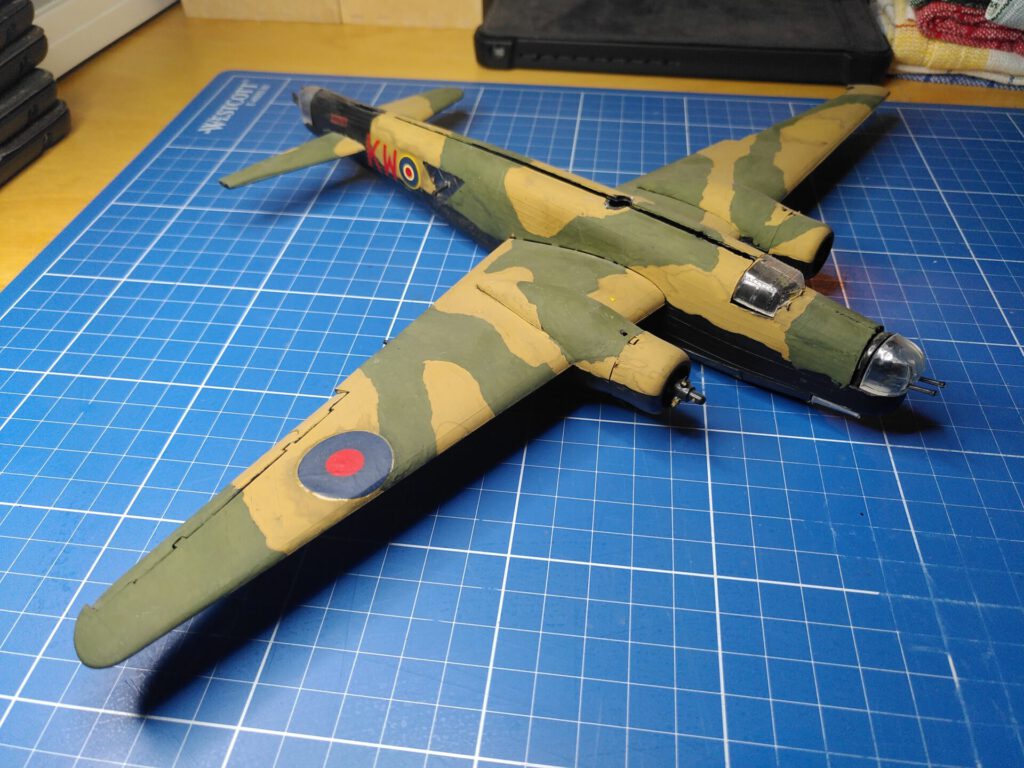 This is an old Revell Phantom. Not so much left of it now. Probabaly the first and only time I painted the pilots and cockpit. I remember buying the orange colour only for the pilots. Again, not so bad a paint job considering the time I built it.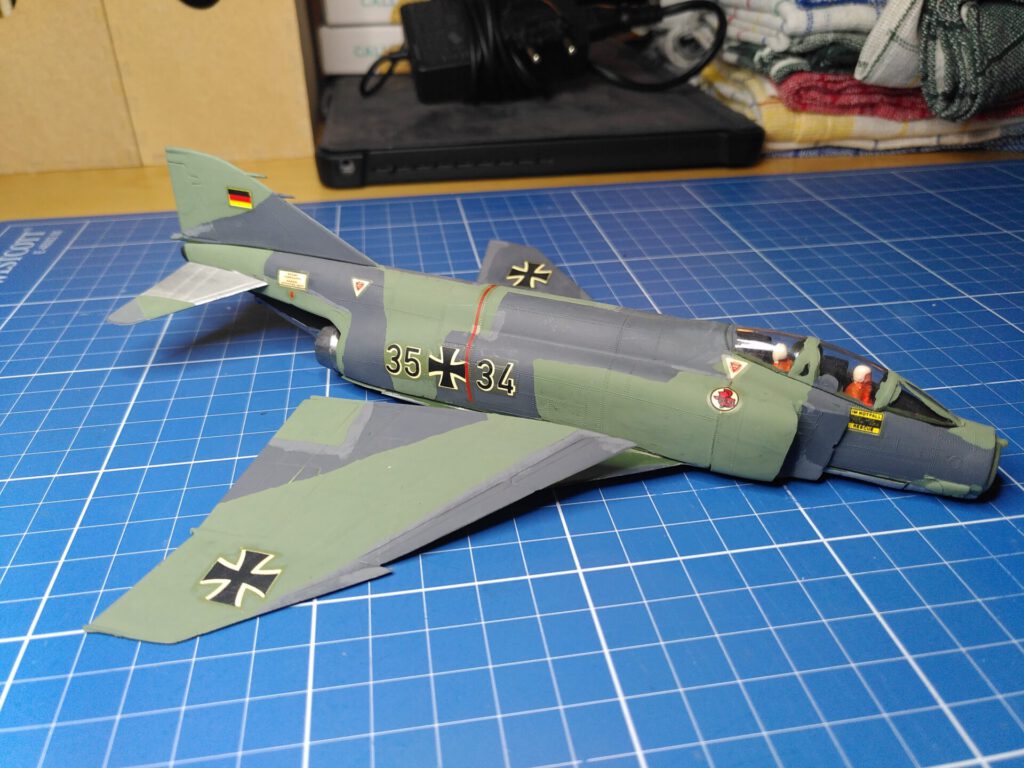 As I said, these are only the rests of what I once owned. There was one old Revell Tarawa I threw away and lots of 1/72 tanks from Airfix and Matchbox. The tanks were either thrown away if in bad shape but most I sold on ebay during my twenties.
I did some modelling when I restarted my wargaming years but I never saw Games Workshop kits as "real" modelling. It took me many years until I touched another scale modelling kit which was a gift from a friend, a Revell AH-1. When I built that one, I realized how much fun it is for me and since then I built kits sporadically. And as with the wargaming stuff, kits grow on piles!
This story is mostly to remind myself for later years because I will throw away the old pieces now. No need to shed a tear! It would be easy to buy again and built in much better shape. Anyway, I have to say, modern kits are a much nicer built. I made this experience with the Airfix F-80 Shooting Star from the vintage range I finished some weeks ago.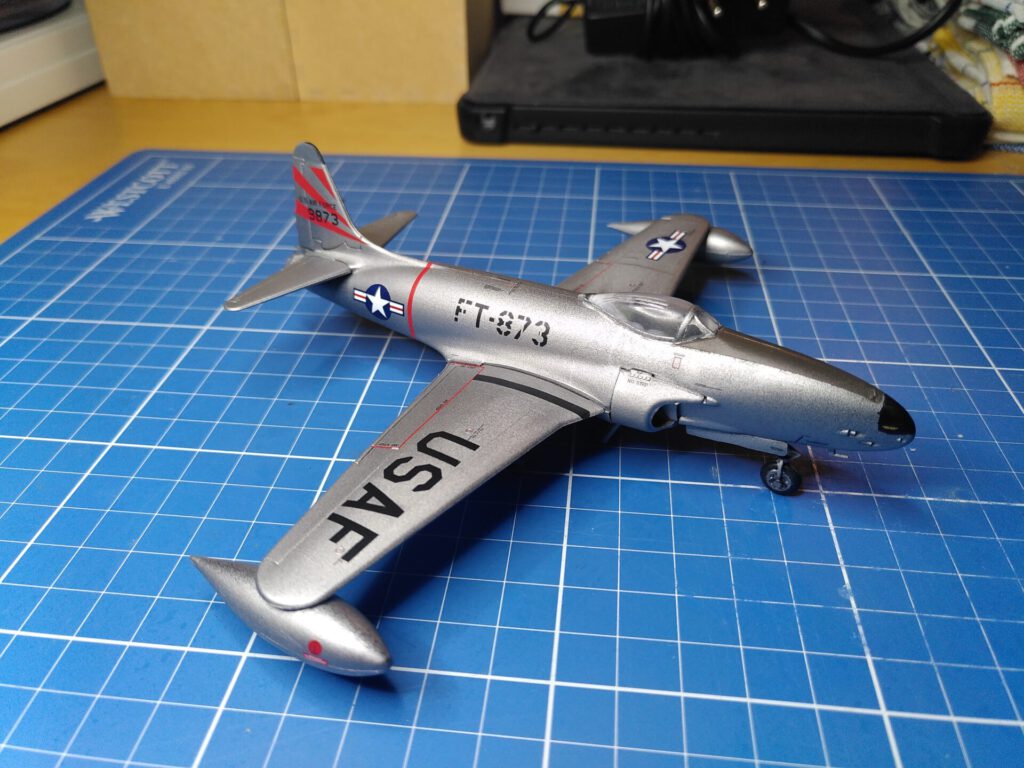 When Airfix announced the vintage range, I was really excited about it. But, frankly, now I understand why many models never turned out nice or weren't even finished when I was a kid. They are just not easy to built and takes a lot of effort to do it well. On the one hand there is skill (Which I surely did not have then and still working on!), on the other hand there are modern modelling techniques. CAD and 3D-scanning makes the sprues literally fall together. In the past they surely did not. But also "Hurrah!" to nostalgia!