As of today, I'm an active contributor to the Lost Minis Wiki. For a reason I do not remember I stumbled across this site a few day ago and immediately fell in love with it. At the beginning it was great fun to look at old minis I wanted to have as a youth but could never afford in the early days. Nevertheless, at certain points, I realized I own some stuff that is not pictured or even listed on LMW. So I wrote to the admin this week that I wanted to contribute and got my login details within a day. Originally I had only planned to upload some pictures but then I spent this whole afternoon and early evening on creating a complete new page. And this is the result: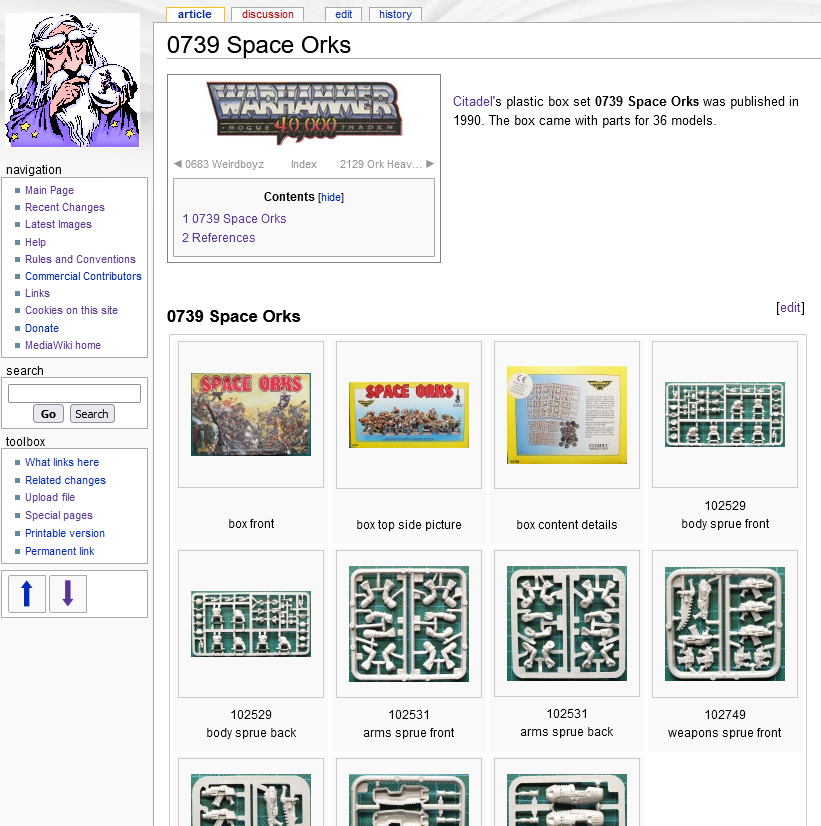 I was quiet surprised not to find this 33-years old legendary box there on LMW although there are thousands of minis from over a 1000 manufacturers listed. But, I guess, metal minis last much longer and most of the plastics went down the garbage chute in the past decades. So, probably, nobody really posseses a representable example to show on a wiki anymore.
I never did a wiki page before and I had to spend some hours before (almost!) everything was fine. Luckily, the admins left some useful tutorials for editing pictures and the the code could easily be adopted (copied and edited!) from other contributors. Nevertheless, it took me some time to figure it out how it all works.
These old Space Orks weren't always mine. Again, a certain old gaming mate gave them to me about a year ago after resting for more than 20 years in his place. And it is complete! No piece is missing or broken. These unharmed sprues are likely to become an Ork warband for a scifi skirmish game. I had planned to write a blog entry about this box before but only today was the day and here are the pics: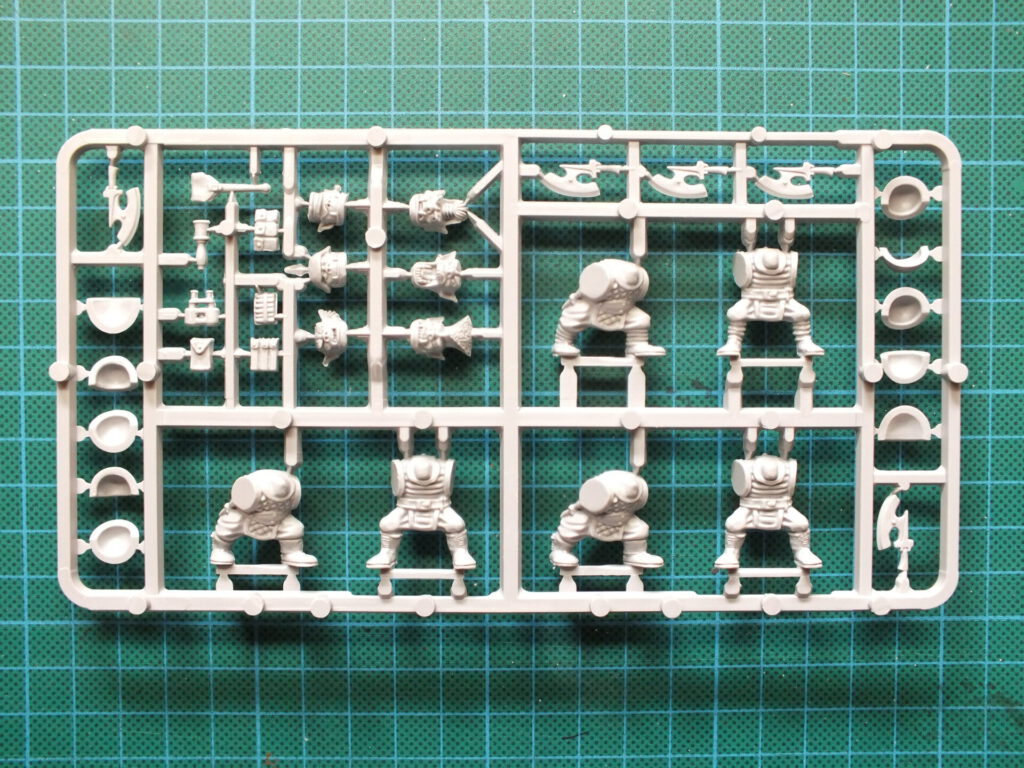 36 minis in a box! And we did not even pay (what is now!) 15€ for these boxes, may it be Orks, Imps or Squats. While writing these lines, a box of 11 Ork boyz is 35€! Ok, agreed, a lot has changed since then. Nevertheless, let see what we can make of them!