2020 Old year's clean up
2020 Old year's clean up
The last few weeks I managed to finish four units of 40k minis, 34 figures as a whole. That was only possible due to the extensive use of Citadel Contrast paints. Otherwise that would have taken me years!
These 12 Hormagaunts are my first Tyranids ever and were completely done with Contrast paints – with a very good result considering the effort. I have no intention of collecting a 'nid army which is my least favourite of all 40k factions. My plan is to use them for Space Hulk-like scenarios in Kill Team. Maybe some Tyranid warriors will join their ranks later.
The next three units are all Orks that I wanted for KT.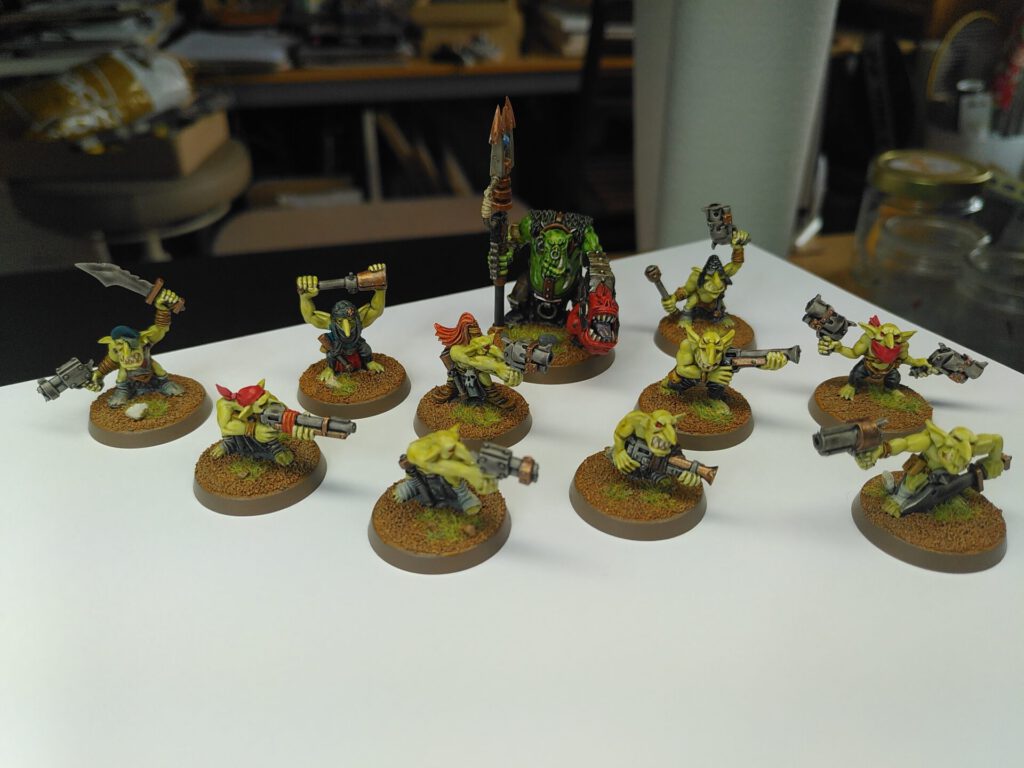 I really like the idea of a big bunch of Snotlings as a kill team. These 10 were painted up nearly in zero time so I might add some more in the future if they turn out to be fun in the game. Most was done with Contrast paints. The Runtherd is a mixture of contrast and traditional method.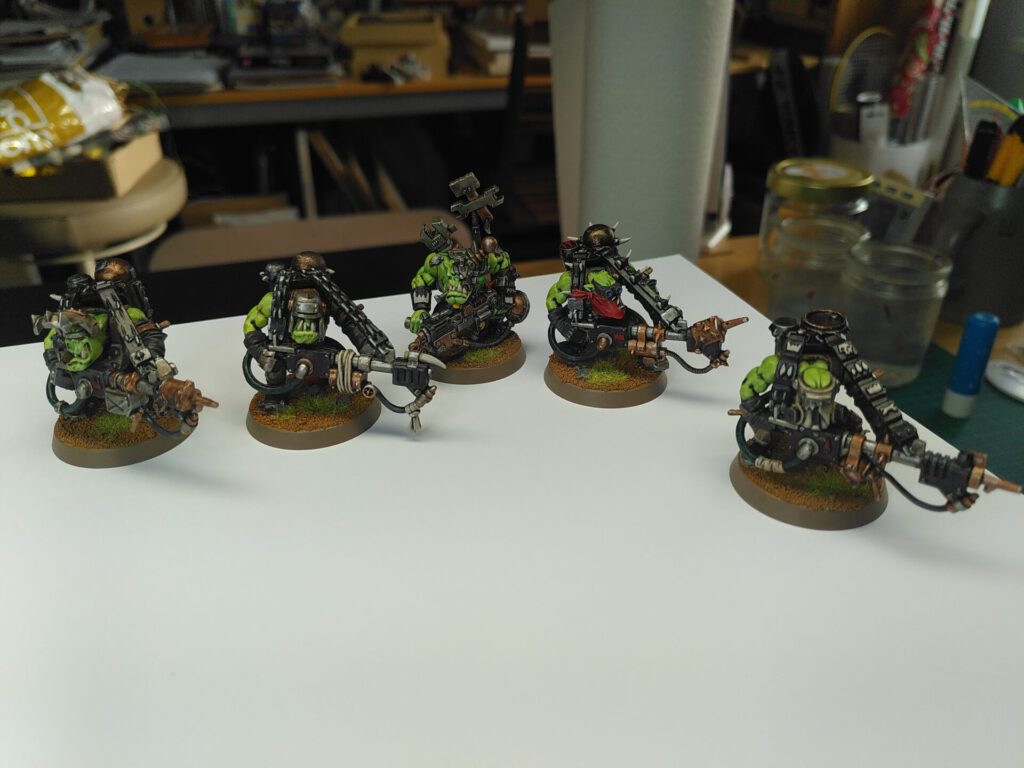 Burna Boyz is what I wanted most for KT Arena. Their area effect fire template should do good use in the narrow passages. Only the skin was done with contrast paints, the rest is traditional method.
These Nobz were painted the same way as the Burnas. Painting Ork skin the contrast way gives very nice results. Until now I only had Nobz with sluggas and choppas. Now I also have options for kombi-weapons but what I really wanted was the boss with the big choppa… Good noone can hear me talking! 😉
A good and healthy 2021!!!