Leopard Dropship – 3D printed
Leopard Dropship – 3D printed
So, this was a try to 3D-print a Leopard dropship for BattleTech. It was printed in one session and to save time I changed the settings to a lower resolution than recommended. Still, printing took more than twelve hours but it turned out resolution was much too low.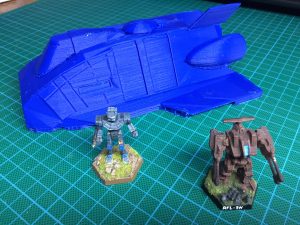 Additionally, the bright blue colour of the filament does not really fit the topic and gives it a rather cheap toyish look. However, I still think, with some paint on it, it will still do the job as a scenic craft that came down just too hard in the midst of battle and lost a fin in the process.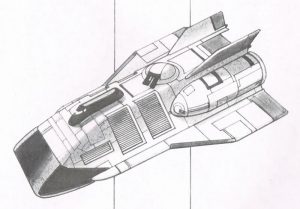 Again, thingiverse was the treasure chest where I found this 3D-model. Models for Orion and Overlord can also be found there but I'm not so sure if I will give it a try.