M2 Bradley ready for action
M2 Bradley ready for action
The Bradleys were mostly done and I only added some minor details like some red for backlights and blue for window slits.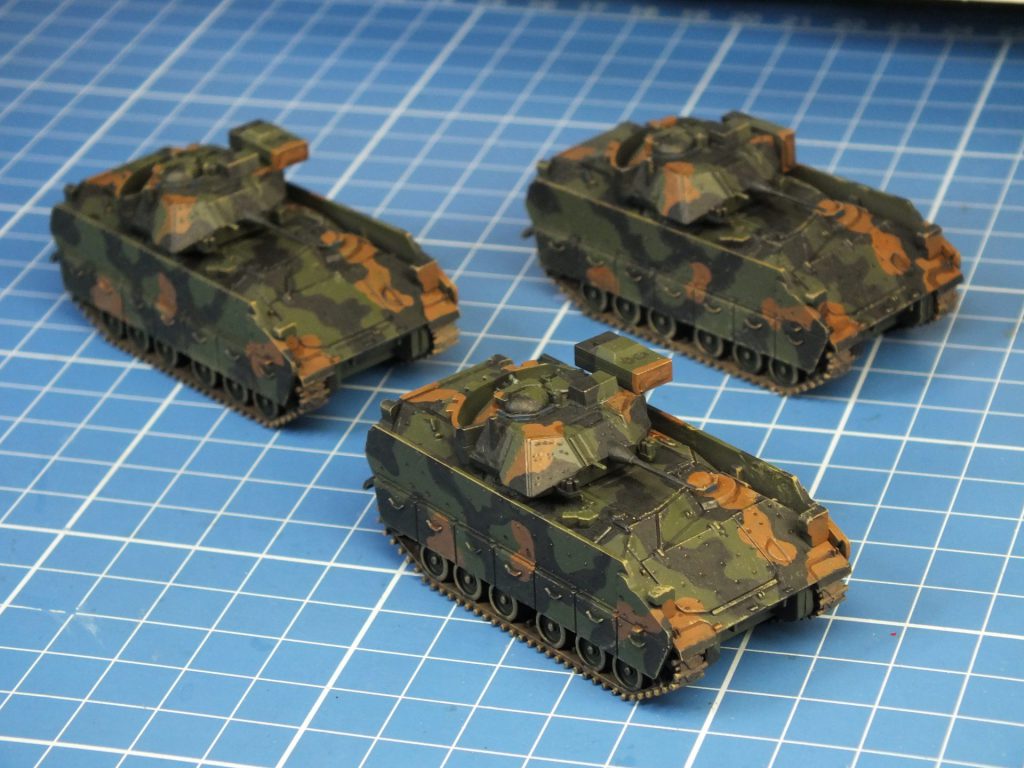 All in all, I think, due to the black primer these models became too dark. That's why I stopped using black primer on all later models. Fortunately there are enough colour primers around nowadays.
This model is another one from Zvezda, the only Bradley available in 15mm, as far as I know. However, as it seems, Battlefront will release its own Bradley model for Team Yankee with the next wave of US verhicles.
The Zvezda model shows the deficiency of some of their 1/100 modern vehicles: The sculpt seems to be unfinished! Here you can see it on the headlights.
All the details for the headlights were omitted. This is strange because Zvezda usually produces highly regarded scale models and the rest of the model is well detailed.
For me, I decided not to paint headlights on but to keep camouflage pattern to do exactly this, to camouflage it! Battlefront's kit will hopefully be better!
I already took some pictures of the model a few years ago, along with some minis I had painted at that time.
Another three off the list!