Descent via Skype – In Defiance of the virus!!!
From all over the world I read gamers' stories on the net how they keep up their hobbies in times of containment. Yesterday, a mate of mine and I, we wrote our own chapter into that book: Playing Descent via Skype.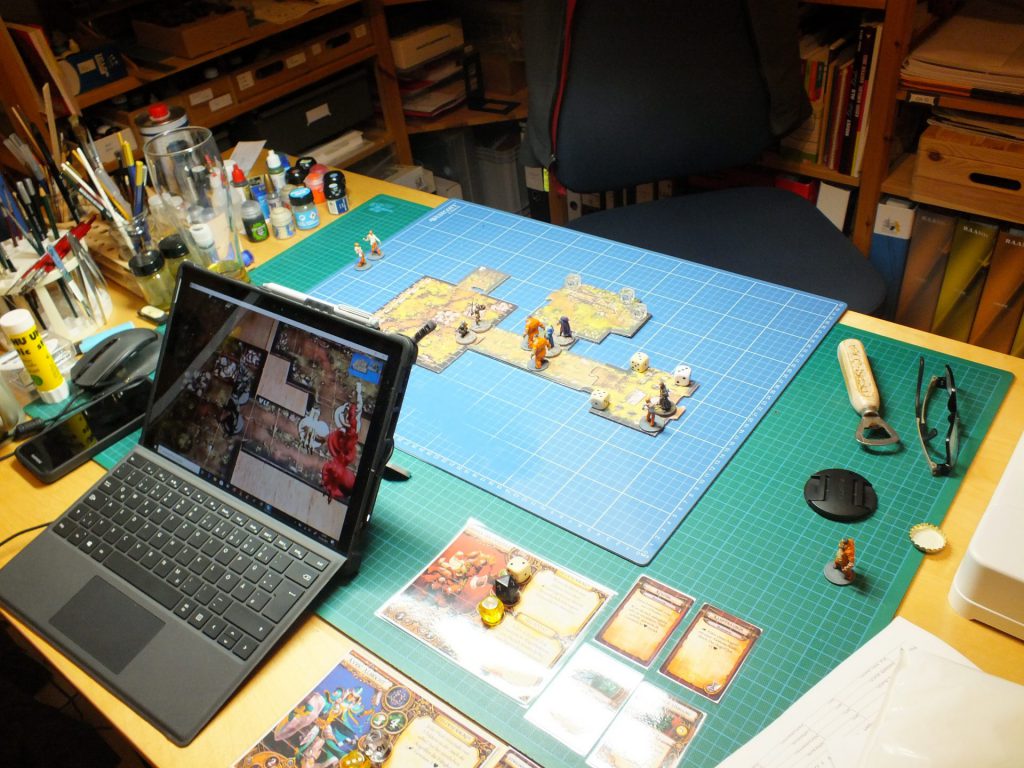 We both had a map layout of the scenario on our tables and turned our webcams on them at our places. This way we could see our's and the opponent's setup.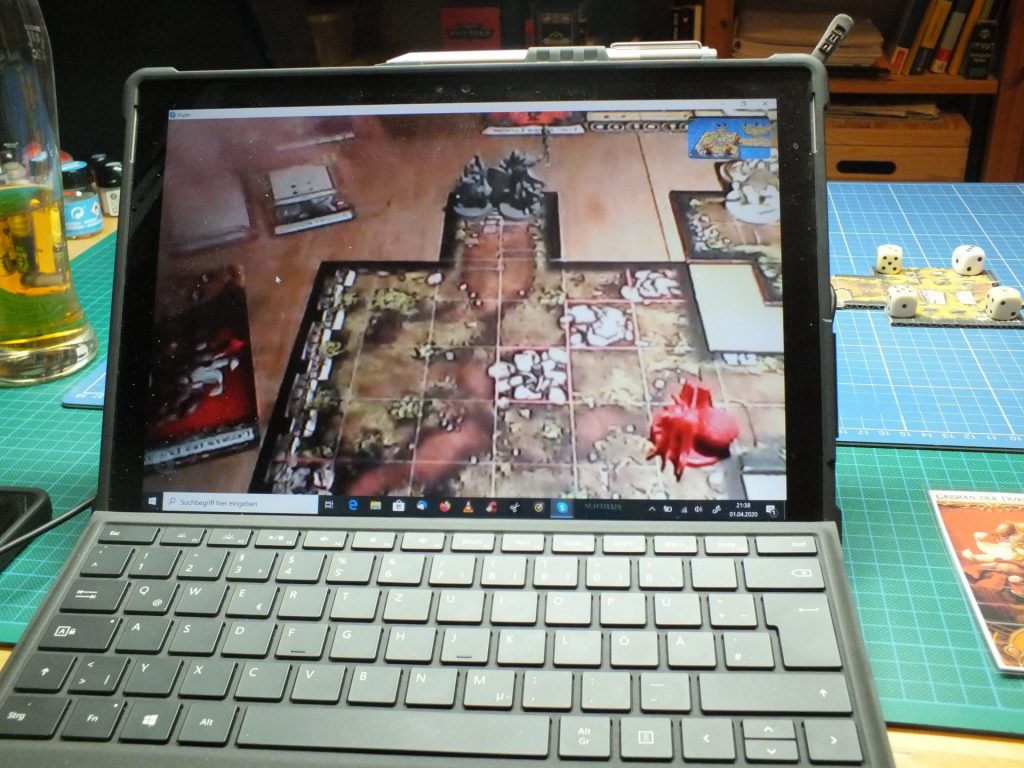 The whole thing needed some preparation because I don't own a copy of the game. We decided on a scenario. My mate scanned all the tiles and cards and sent them online. I printed them, glued them on cardboard and cut them out. Alternative figures weren't a problem to find among my myriad of boxes of gaming stuff.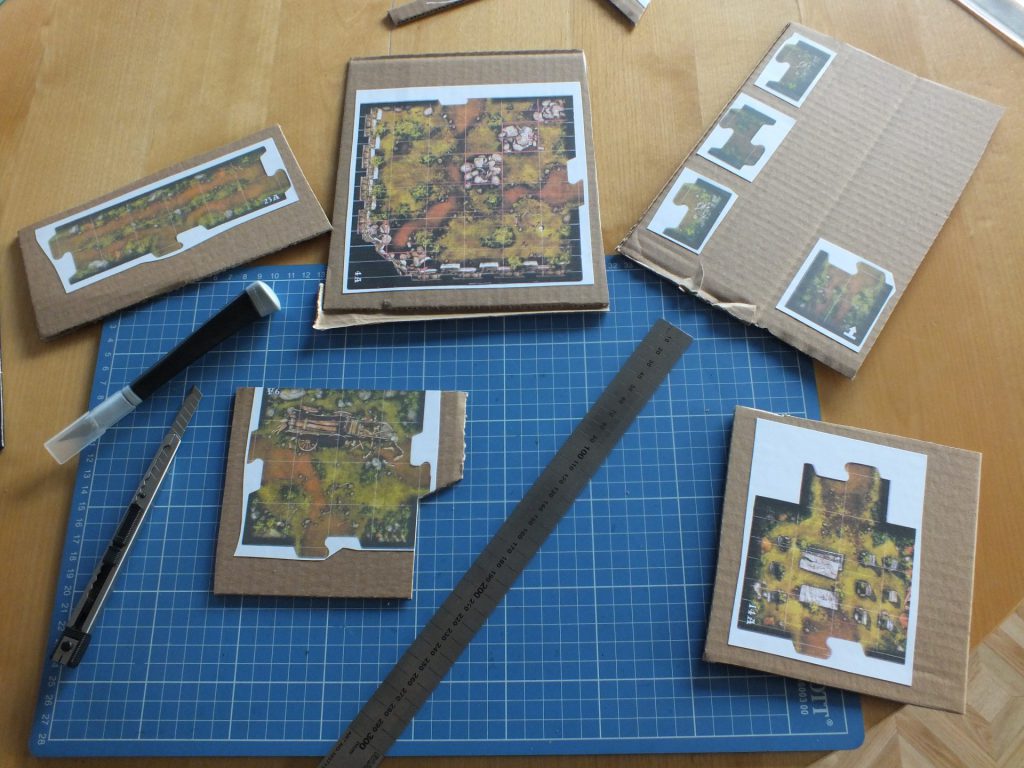 We thought about how to improvise the dice but Descent uses a lot of different dice with complicated layouts and so we decided that my mate, the Overlord, would do all the rolling at his place in front of the camera.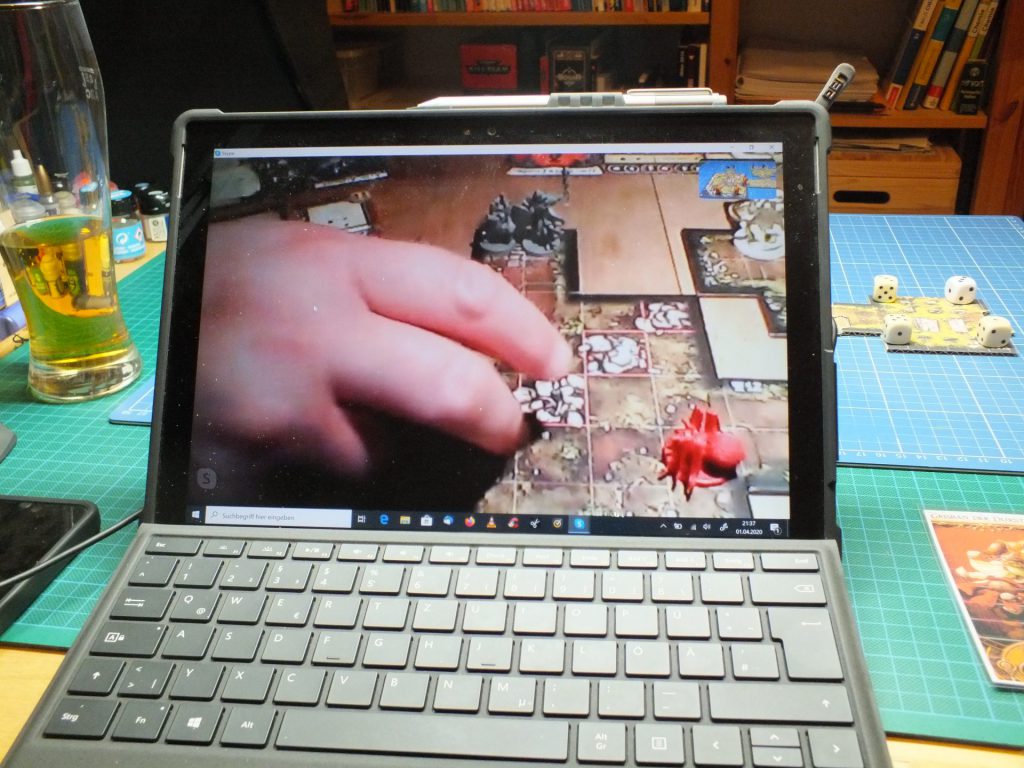 While my mate was the Overlord, I played Grisban the dwarf and Avric Albright the cleric. The scenario was from the 2nd edition starter box (german title: Der Kardinal in Not, first scene). We started that campaign some three or four years ago but never managed to play much as we live more than an hour driving time from each other.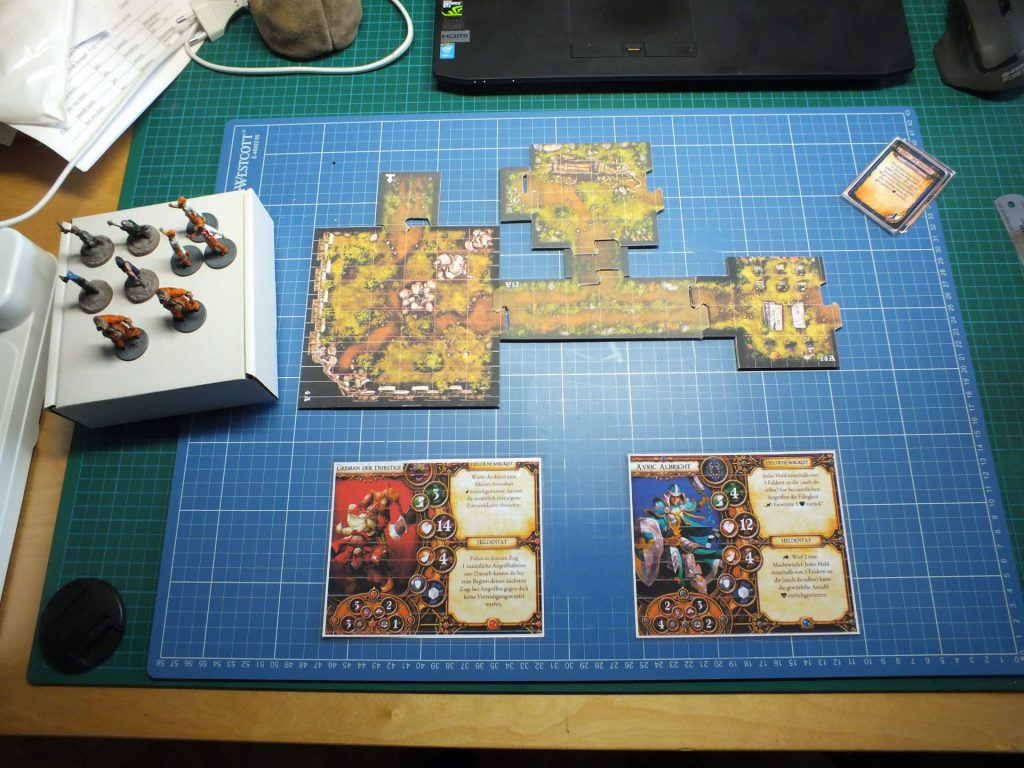 For miniatures I used some older Ral Partha figures for heroes and cultists and some Zombicide undeads for zombies and spiders. The role of evil Lord Merick (With a fire aura!) went to a Games Workshop Boromir.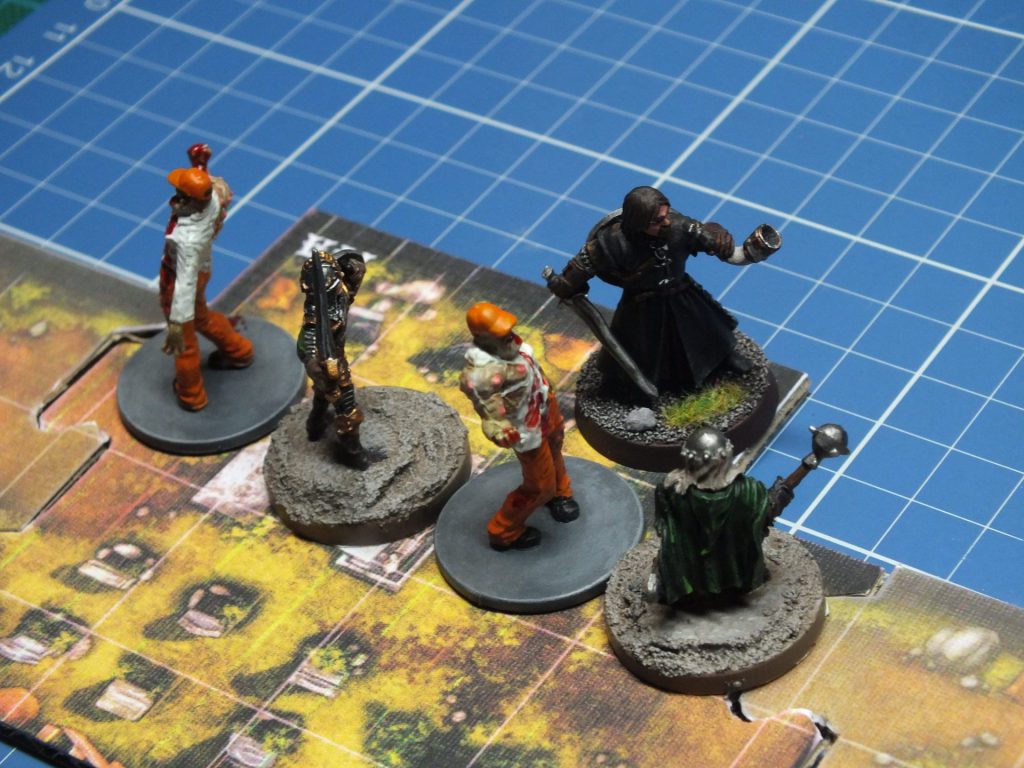 To conclude, this was great fun! Not only in times of containment is this a good way to play but also in the future when time is scarce and driving not always fun. We didn't have any technical problems and after a short while the flow of the game felt completely natural. Maybe this way we will play more often now than in the past.
By the way, Lord Merick is history now (But hey, didn't he say something like he's not so easily defeated?) but the Cardinal is still in need. So, hurry up, guys!